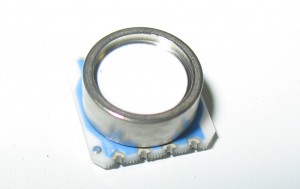 A depth sensor has arrived: a Measurement Specialties 5541C, which should be good to 14 bar (at least 450 feet of depth).  It's quite simple, featuring 8 solder points, of which only 6 are needed for normal operation.
It uses the Serial Peripheral Interface, though not by name (the documentation merely mentions a "three-wire interface").  However, a little research  shows that removing the device select wire from standard 4-wire SPI gives you the same connections as the sensor uses.  Like the camera (next post), the sensor operates with a lower supply voltage than the Arduino, so level-shifting is needed.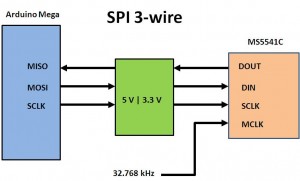 This should be relatively easy.  Here's the hard part: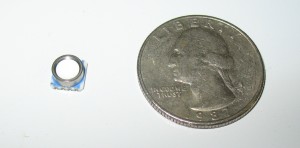 Mounting it to a PCB with some sort of 6-pin connector is going to be a major challenge.